SouthGroup Insurance Services Named to Top 100 Agencies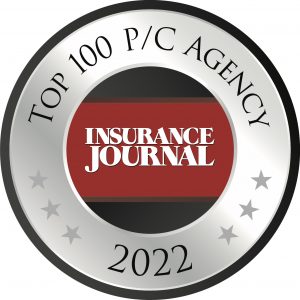 August 24, 2022
SouthGroup Insurance Services, with offices in Hattiesburg, MS, and Picayune, MS, has been named one of the Top 100 Privately-Held Insurance Agencies for 2022 by the Insurance Journal.  The listing is ranked by the total 2021 property and casualty premiums written.  The report is a glimpse at some of the nation's top privately-held independent agencies and brokerages.
SouthGroup is a Mississippi-owned company with administrative headquarters in Ridgeland and offices in 21 locations across the state. Roman Galey, president of SouthGroup, said he is pleased that SouthGroup was named to the Top 100.  "It recognizes not only the volume of premium we write, which is mostly in Mississippi but our ability to provide our clients with an array of preferential choices for their insurance requirements."
SouthGroup offers a consultative approach to its clients that involve risk management and complete coverage review on a continuing basis.  "SouthGroup is a 20-year old company with a 125-year history", says Galey.  The agency was formed by merging 12 of Mississippi's oldest and most respected insurance agencies in 2002. Several of the original agencies that became part of SouthGroup have been serving Mississippi for over 100 years.
Insurance Journal is a national property and casualty magazine published by Wells Media Group, Inc. of San Diego, CA.  Wells is a business media company with a focus on the property and casualty insurance industry.
Contact: Roman Galey at 601-544-2122 or roman.galey@southgroup.net
OR
Contact: Ronald Tubertini at 601-914-3220 or ronnie.tubertini@southgroup.net
###